CATEGORY
Visual
SOURCE
Squonk
DESCRIPTION
Displays data as a familiar table/spreadsheet
INPUTS
This cell accepts a Dataset as its single input. Typically this is one containing molecules, but it can also handle plan data.
OUTPUTS
The output of this cell is the selected rows, allowing selection to be propagated on to downstream cells.
OPTIONS
ADDITIONAL INFO
The table cell provides a simple way to view structures and data in a tabular manner.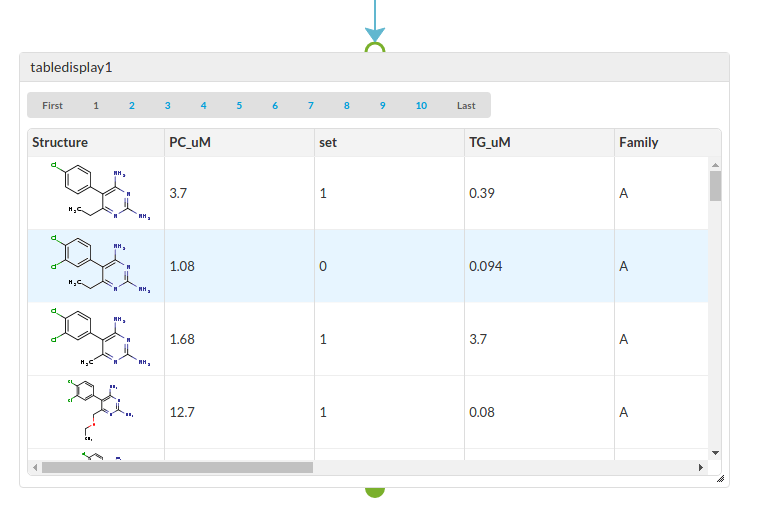 At present the functionality is fairly basic, but many enhancements are planned. Columns can be re-ordered and resized.